Patented Technology
The uniqueness of our technology is the use of internal implants, equipped with a monitoring system and externally controlled. The goal of current research is to develop the OrhtoNail hybrid intramedullary nail for lower limb femoral lengthening. Activation of the implant is carried out with an external OrthoWheel controller by using an alternating magnetic field conversion. Monitoring of the rehabilitation process is provided by the OrthoMed digital system, which uses RFID technology to transmit data on the actual growth progress.
UNIQUENESS OF THE SOLUTION
INNOVATION ON A GLOBAL SCALE
The uniqueness of the OrthoNail dynamic intramedullary nail lies in the extraordinary durability of the product and the external activation of implant elongation. This is achieved through a combination of previously unavailable physical properties and methods of active elongation in the patient's body. As a result, the Company's product will eliminate the effect of bone demineralization of the treated limb, muscle atrophy and complications resulting from reduced joint mobility. The new solution will allow for more effective therapy and faster recovery of patients.
The OrthoNail intramedullary nail is the first Polish solution for dynamic lengthening of human long bones, and due to the lack of similar implants combining Orthoget's solutions on the international market, the innovativeness of the Company's product has to be defined on a global scale.
TREATMENT PROCESS
COMPREHENSIVE 3-STEP THERAPY
The treatment regimen begins with a qualifying visit by a Specialist at the Orthopaedic Clinic, followed by the insertion of an intramedullary implant at the indicated time. During the Lengthening Phase, which lasts about 3 months, the lower limb is lengthened nearly 1 mm a day. The system developed by the Company to monitor the progress of the patient's treatment by the attending physician is a unique solution on a global scale. After a period of about 90 days, the Lengthening Phase ends and the Strengthening Phase begins, concerning soft tissues (blood vessels, muscular and nervous system).
Throughout the treatment period, including the Lengthening Phase and the Strengthening Phase, the patient receives rehabilitation care based on an individualized Rehabilitation Protocol (also available on the patient mobile app). Once the desired lengthening is achieved and therapy is complete, permanent removal of the implant occurs.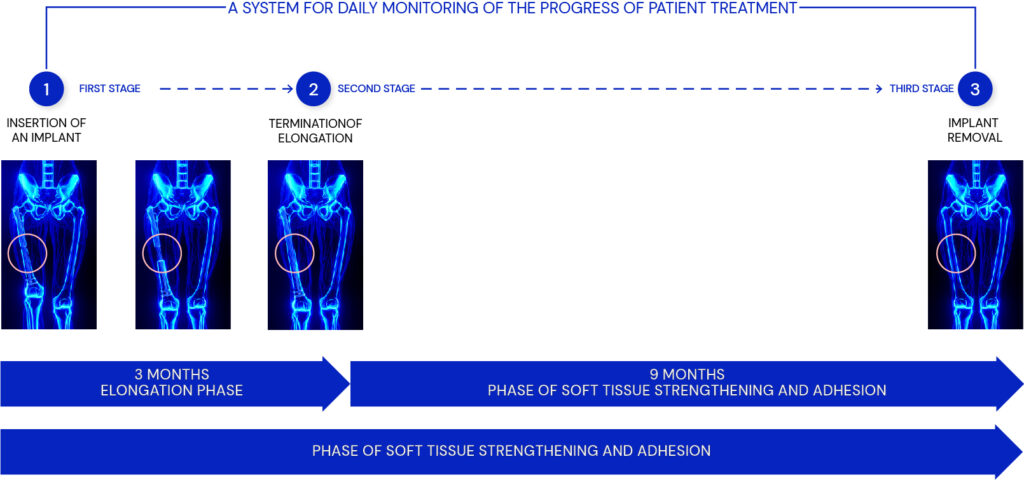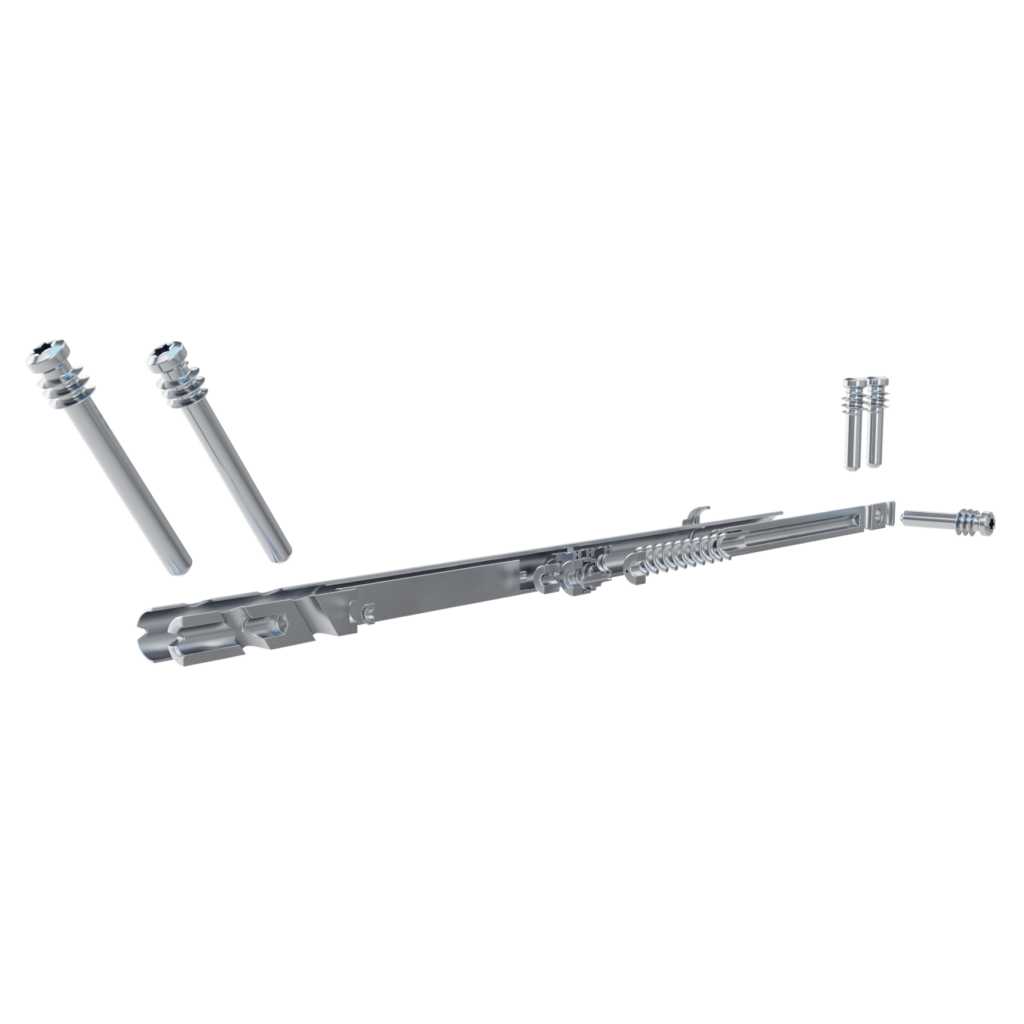 TECHNOLOGY IN PRODUCTS
Orthonail
Intramedullary implant for long bones, allowing mechanical lengthening of bones with growth pathology.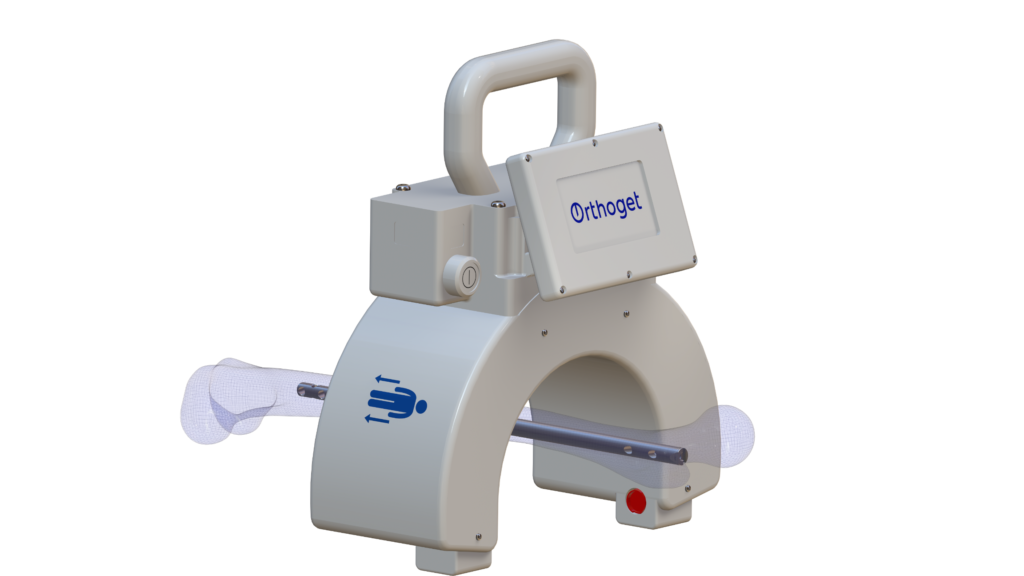 OrthowHeel
External Activator and Controller for Extension Mechanism for the OrthoNail implant.